introducing…
the friendliest flora available anywhere
FORMULA 2.0 now includes…
10

probiotic
strains

3

digestive enzymes

2

prebiotics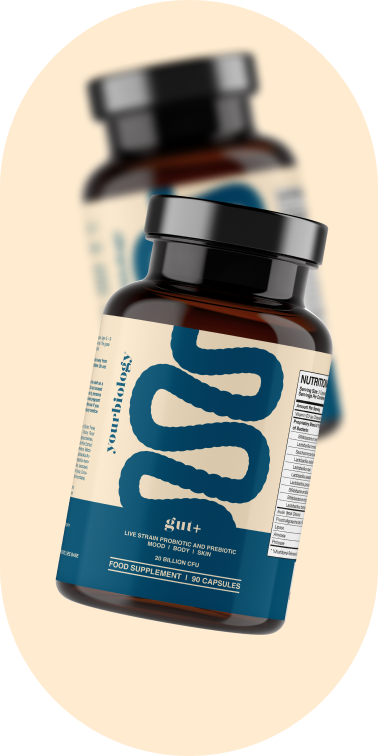 6 benefits of a balanced gut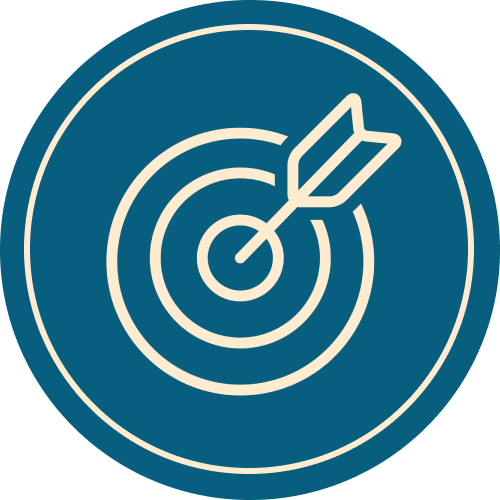 happiness + focus
Bacteria in your gut produce dopamine and serotonin - mood-altering chemicals that make you feel happy and
stay focused.(1)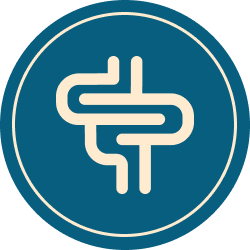 smooth digestion
The friendly flora in your gut help break down food and aid in nutrient absorption.(2)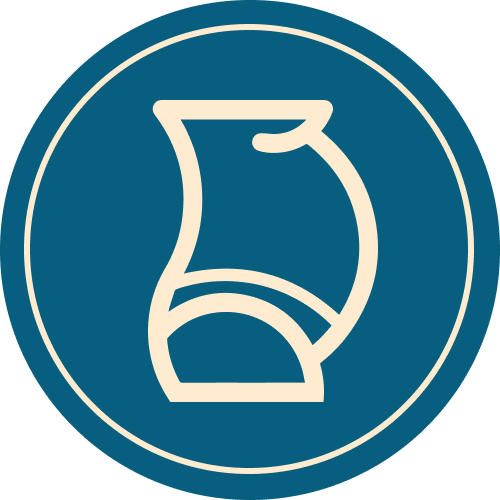 beat the bloat
Too many "bad" bacteria in the gut can lead to gas buildup and a bloated midsection. Likewise, a balanced gut leads to a flatter tummy.(3)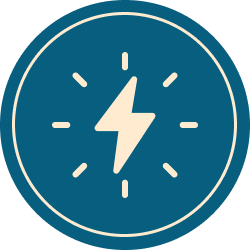 effortless energy
Everyone knows you need B vitamins to feel your best - but did you know your gut microbiome actually makes vitamin B1, B2, and B12? (4)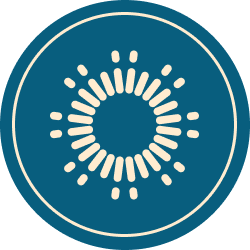 robust immunity
Shocking fact: 75% of your immune cells live in your gut! Good bacteria also protect you against illness by crowding out "bad" bacteria.(5)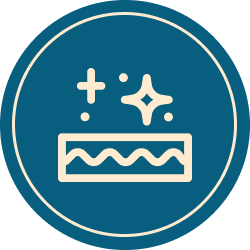 healthy skin
Scientists still aren't sure why, but the gut microbiome has a huge impact on skin health. They call this connection the gut-skin axis.(6)
Try us risk-free for 2 full months and feel a difference or your money back.
try us risk-free today!
100% satisfaction, 60-day money back guarantee

"I'd been struggling with a bit of brain fog and a lack of concentration which was effecting my work and my personal life. I heard about the gut/brain relationship and decided to give gut+ a go. I've noticed a real improvement in my focus."
— Thomas A., London ✅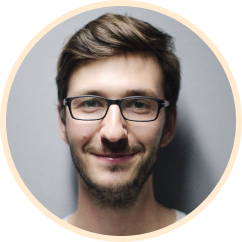 "For a long time, I've suffered with stomach discomfort in the mornings and my GP was unable to shed any light on why. I started looking into the gut microbiome and found others had had good results with this product. Since taking it, I've felt much better in the mornings and I'm happy with the quick results."
— James C., Birmingham ✅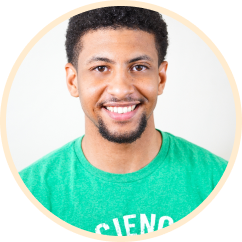 "After reading about how important the gut's role is to overall health, I came across gut+ and decided to give it a go. After just a month, I've noticed a massive improvement to my wellbeing and even how my clothing fits. Love it!"
— Emma H., Manchester ✅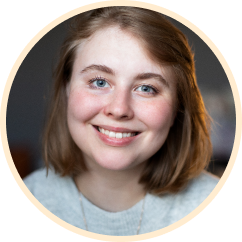 "I've always been really sceptical of supplements in general, but since trying gut+ I've been surprised. I feel more energetic, my digestion seems smoother and my stomach upsets are a thing of the past. Glad I gave it a chance." 
— George L., Liverpool ✅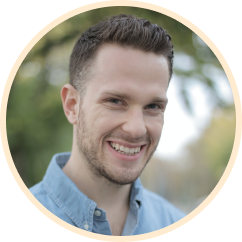 "I've suffered with IBS and constipation for several years now. I was recommended this product by a close friend and it has made a massive difference. I feel great and can't recommend this product enough."
— Amelia T., Bristol ✅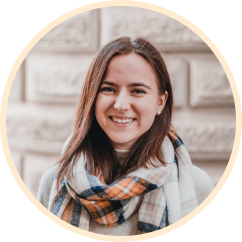 "Since starting on gut+ from YourBiology, my overall wellbeing has greatly improved. The tummy aches I used to experience are gone and my mood is generally much better! I've tried other products, but this is definitely the best one for me!"
— Olivia P., Edinburgh ✅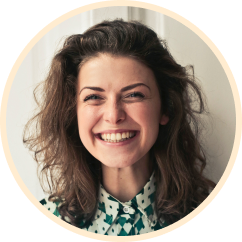 13 things that disrupt a happy gut
These silent saboteurs are
waging war on your digestive
health by compromising
your microbiome:
Alcohol
Antibiotics
Artificial sweeteners
Birth control pills
C-section births
Fried foods
NSAIDS (like ibuprofen)
Pesticides
Poor sleep
Refined grains
Sedentary lifestyle
Stress
Sugar
If any of these things are (or have been) part
of your life, you should consider taking gut+
by YourBiology!
not all gut health formulas are created fabulous
Did you know there's a huge universe of over 7,000 bacteria strains that call your gut their home?
Navigating this massive microbiome galaxy can be confusing, so how do you choose the right star squad for your gut?
Here's the inside scoop: Many probiotic brands often toss together a jumble of less-than-stellar, low-grade strains
that don't offer real gut support.
That's why we embarked on a mission to craft a spectacularly potent gut health formula designed just
for women.
Key benefits of a well-balanced gut include:
Long-lasting energy to conquer†

Smoother bowel movements†

Fortified immune system†

Enhanced mood and emotional resilience†

Sharpened focus and concentration†

And a plethora of other benefits like improved sleep, stronger bones, and radiant skin!†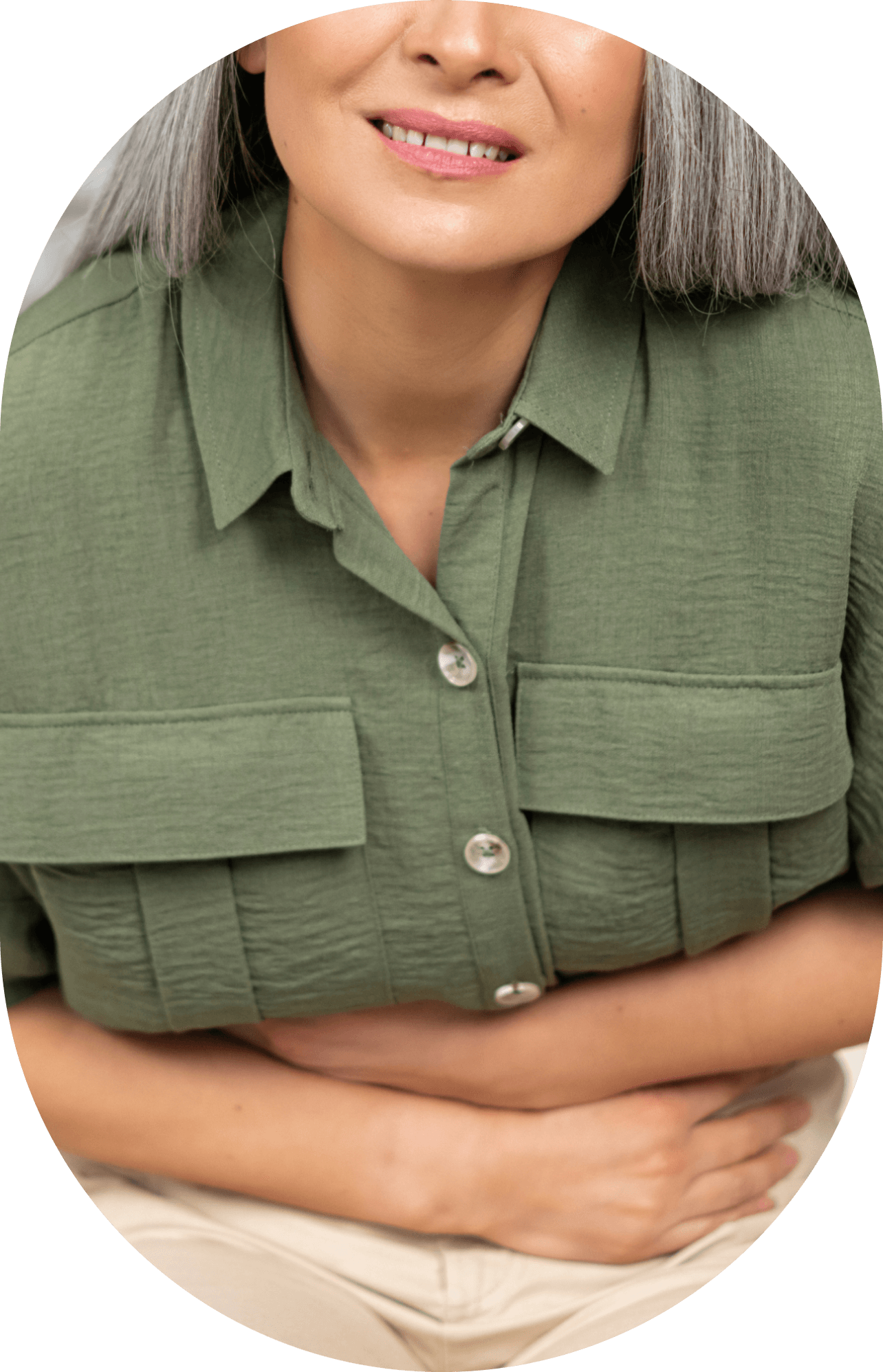 the first gut health
supplement made just
for women
You're a go-getter — a woman who dances with challenges, outshines the rest, and never settles
for anything less than her sparkling best.
And let's be real, no probiotic formula out there could keep pace with your dynamic needs...
until now!
We hand-picked probiotic strains that've been applauded by dozens of scientific studies for their effectiveness in rejuvenating your gut microbiome to its star state.
Our women's premium probiotic formula features:
10 diverse and vivacious strains of good gut bacteria that deliver 20 billion CFUs of friendly flora.
Added Vitamin D3

+

3 digestive enzymes for an extra mood boost and a steadfast gut.
Vegan capsules, which are stronger than their gelatin cousins, and designed to brave the trek all the way to the small intestines!
Prebiotics to lovingly nourish all 20 million friendly flora after their long journey to your small intestine.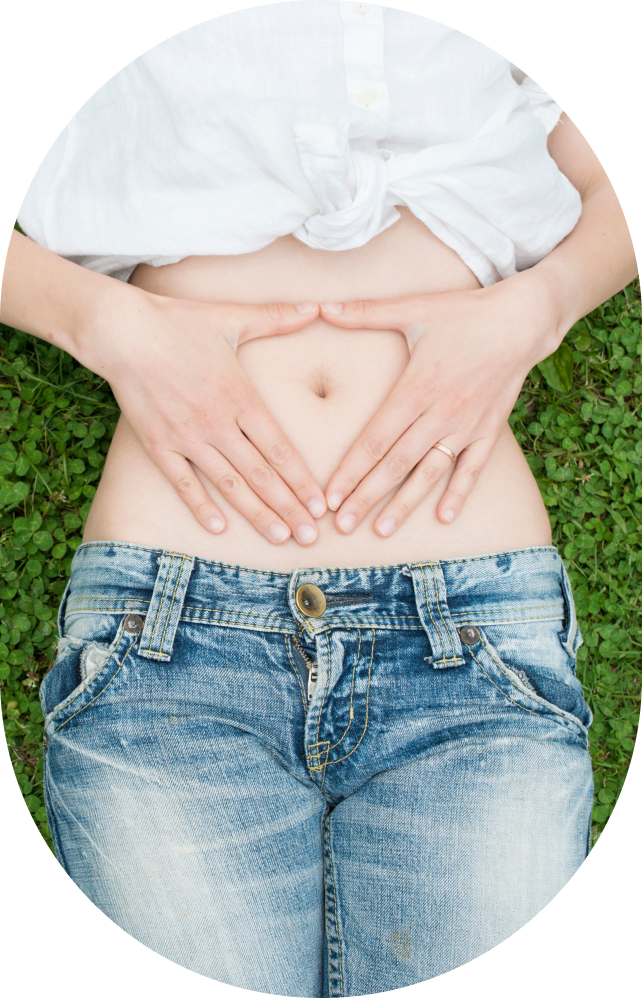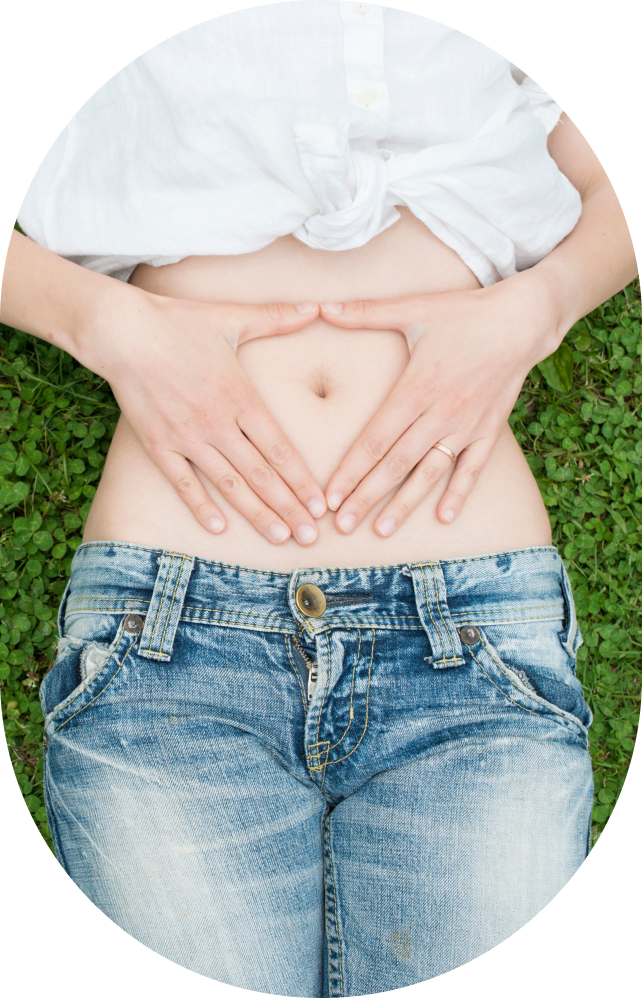 welcome to the healthiest hotspot in town
with 20 billion live, friendly bacteria!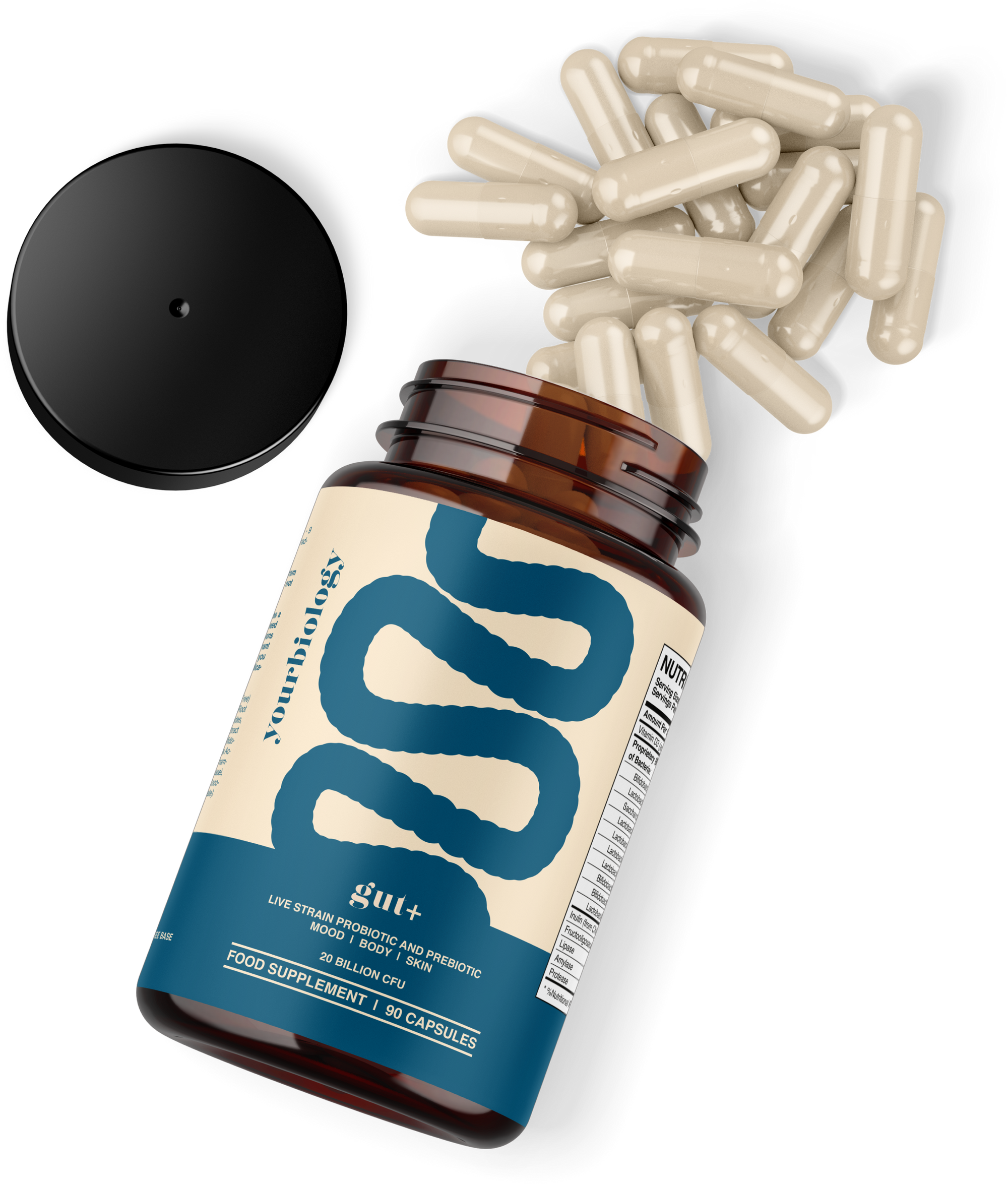 Meet our 10 energetic strains, each bringing billions of benefits to
the wellness party...
Lactobacillus acidophilus
Bifidobacterium breve
Lactobacillus plantarum
Lactobacillus paracasei 
Lactobacillus fermentum
Saccharomyces boulardii
Lactobacillus casei
Bifidobacterium bifidum
Bifidobacterium longum
Lactobacillus rhamnosus
Your tummy party crew also includes...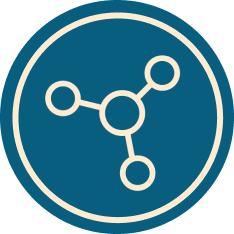 digestive
enzyme blend
Amylase to break down carbohydrates, lipase to break down fats, and protease to break down proteins.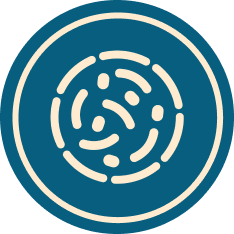 prebiotic blend
Inulin and FOS, both vegetable sourced fibres, provide nourishment to the bacteria as soon as they hit the scene.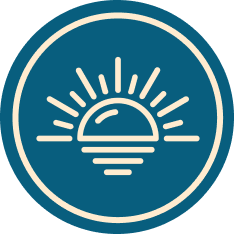 vitamin D3
The "sunshine vitamin" boosts mood, builds strong bones, and makes sure your immune system
stays strong.
how do we stack up against our competitors?
(Take a look for yourself…)
CFUs
Live active strains
Prebiotic fiber
No refrigeration needed
Digestive enzymes
Vitamin D3
100% satisfaction, 60-day money back guarantee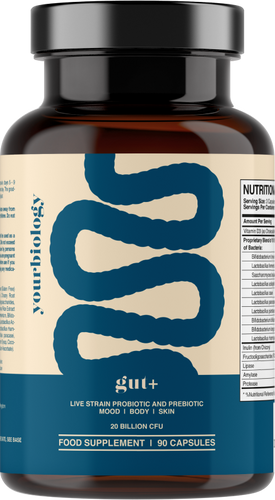 20 billion
10
Low as £1.00 a day!


20 billion
10
unknown

25 billion
10

16 billion
6
feed your gut, feel fantastic.
For as low as £1.00 a day!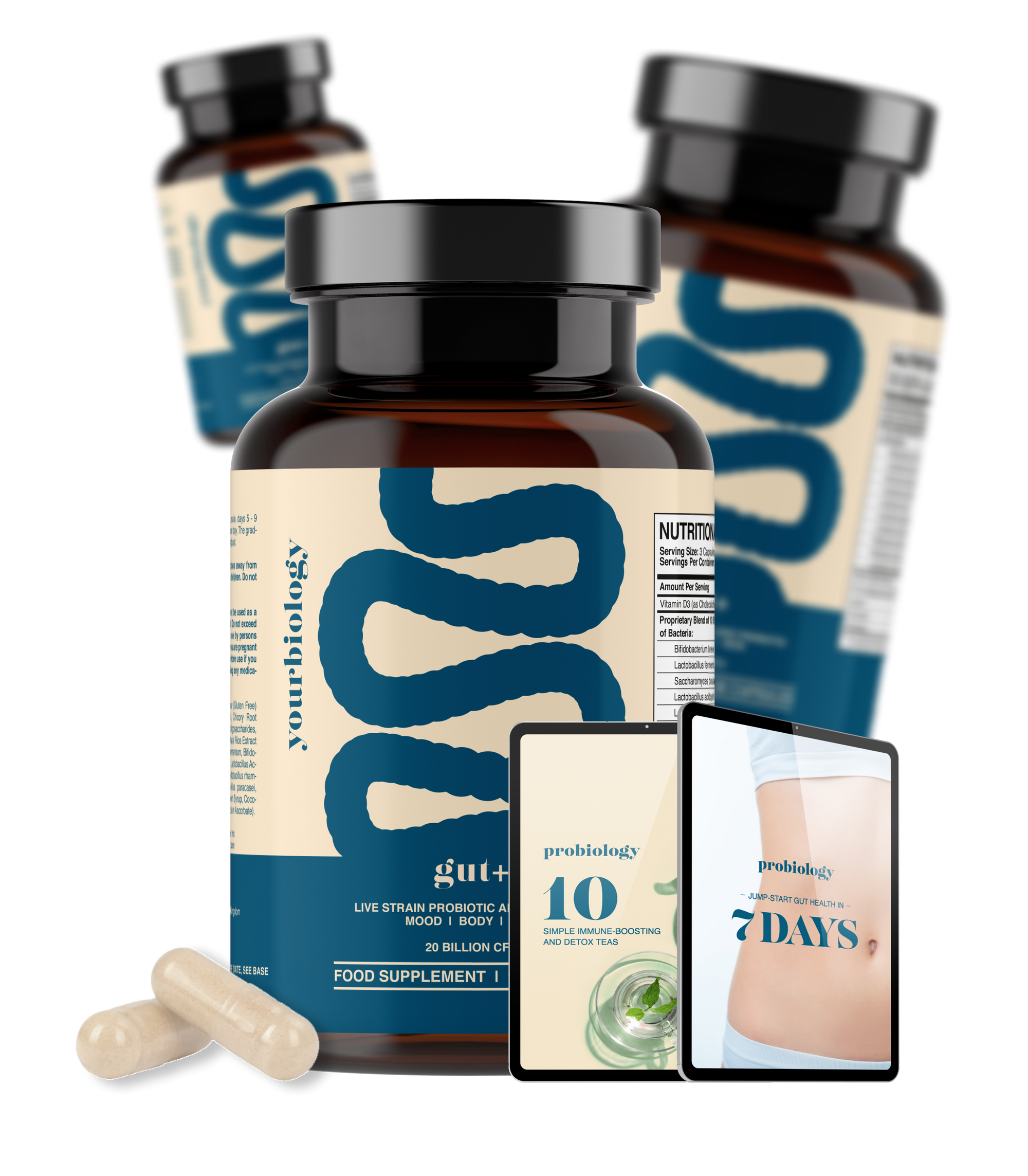 10

probiotic
strains

3

digestive enzymes

2

prebiotics
Dairy free
Soy free
Gluten free
Vegan friendly
Shelf stable
Manufactured in the
UK in accordance with
CGMP standards
&nbsp
grab your gut
+

package & save today!
Free shipping

100% Satisfaction, 60-day money back guarantee

Big savings on higher packages

Clinically-backed bacterial strains
*Due To Limited Stock—Only 5 Per Household*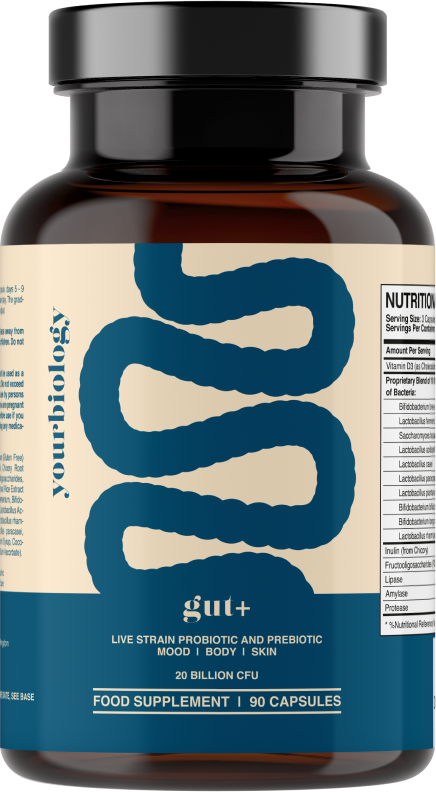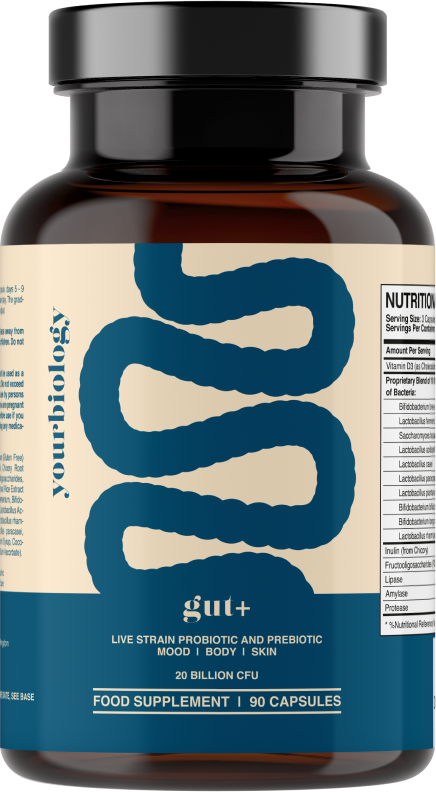 Save
£15.00
Usually

£64.99

Today
MOST POPULAR
2 month supply
+ 1 month for FREE!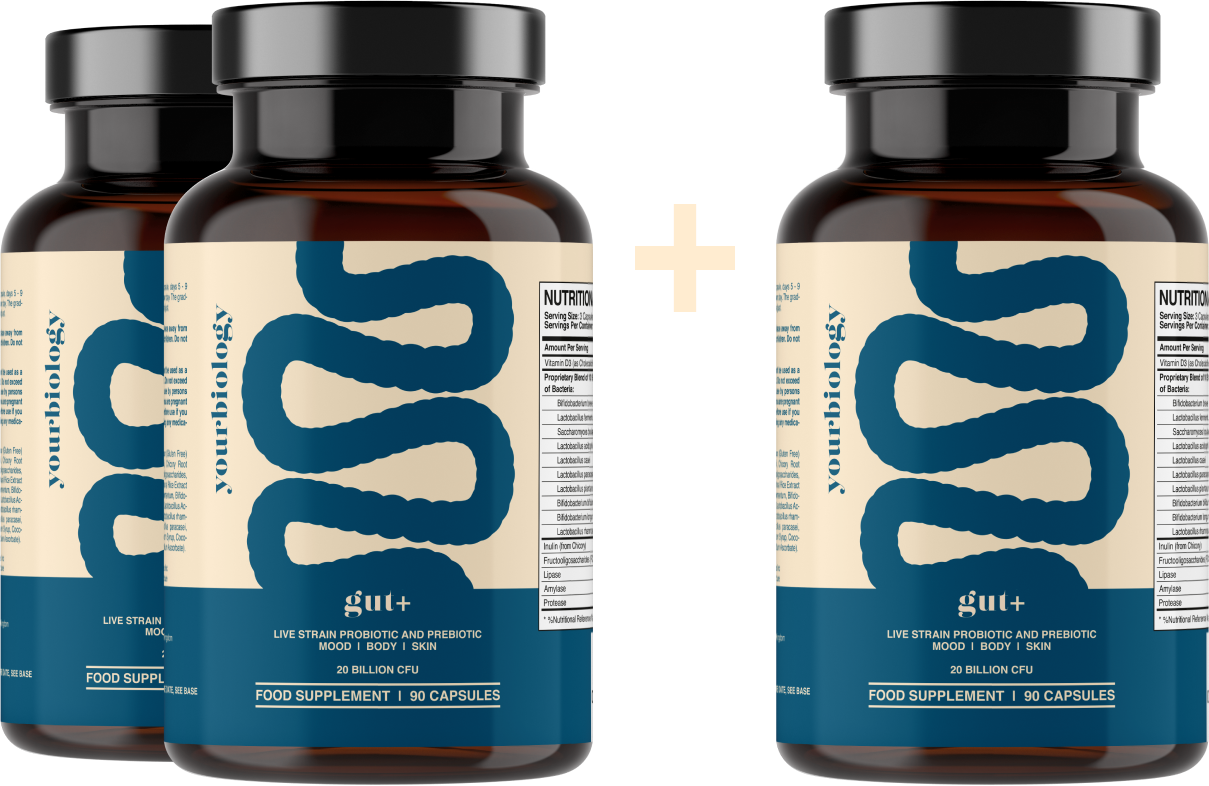 Save
£94.99
Usually

£194.97

Today
BIGGEST SAVINGS
3 month supply
+ 2 months for FREE!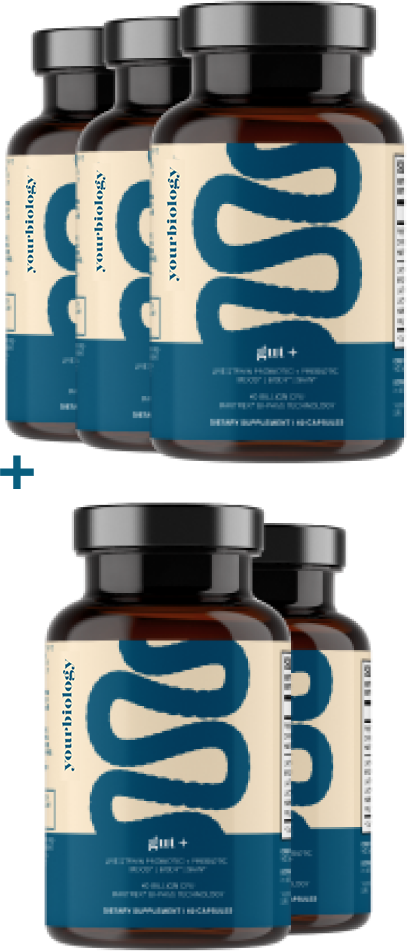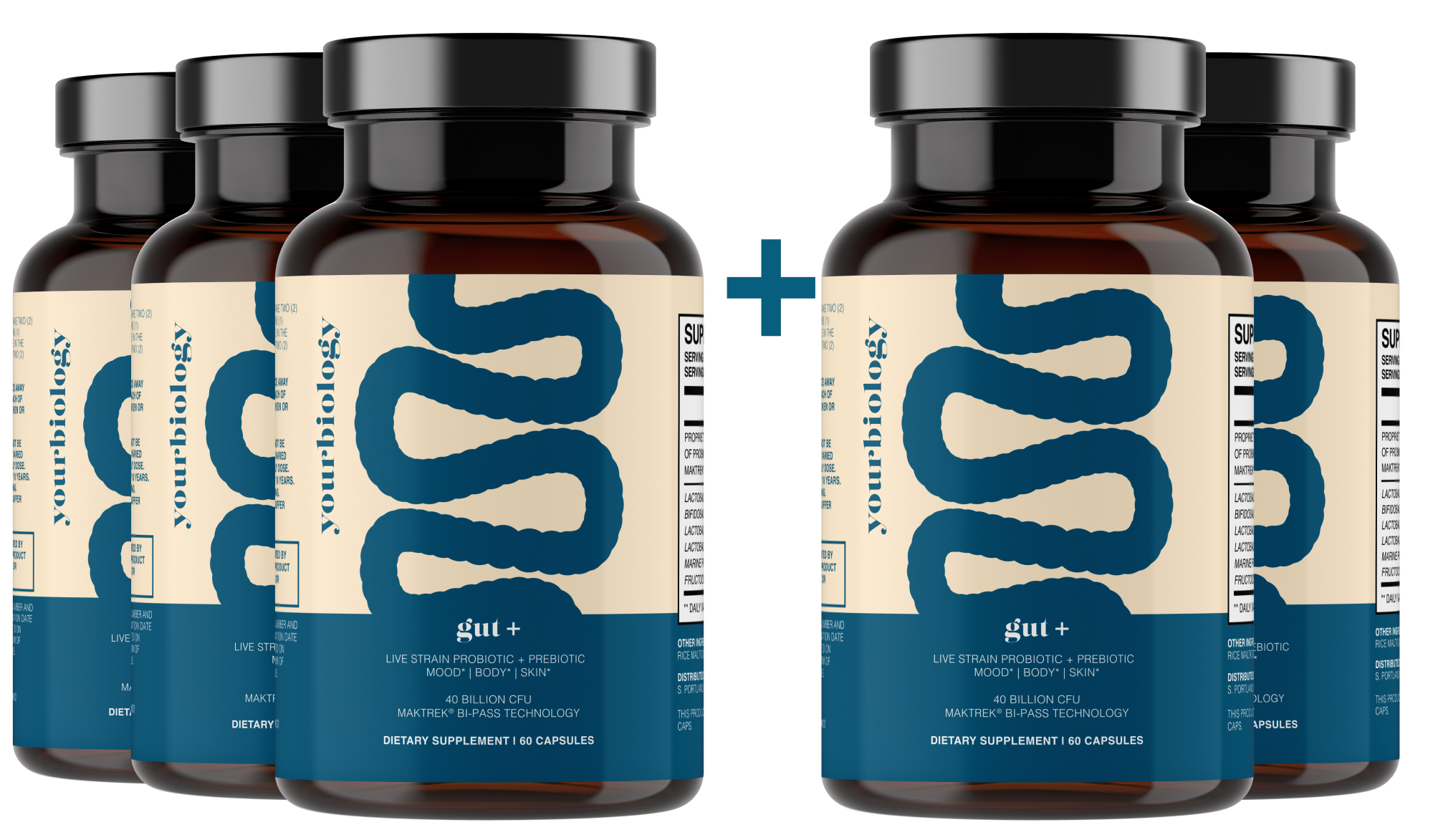 Save
£174.98
Usually

£324.95

Today
&nbsp
grab your gut
+

package & save today!
Free shipping

100% Satisfaction, 60-day money back guarantee

Big savings on higher packages

Clinically-backed bacterial strains
*Due To Limited Stock—Only 5 Per Household*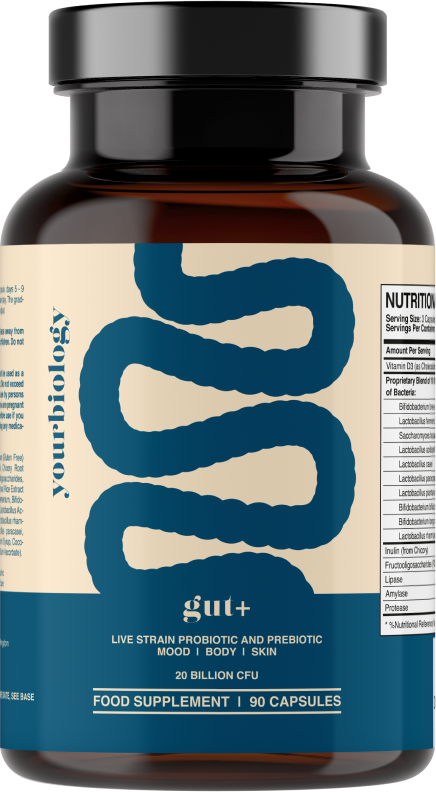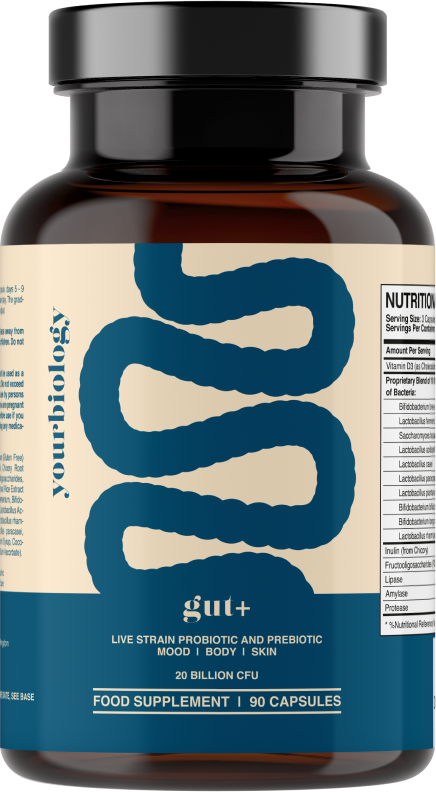 Save
£15.00
Usually

£64.99

Today
MOST POPULAR
2 month supply
+ 2 months for FREE!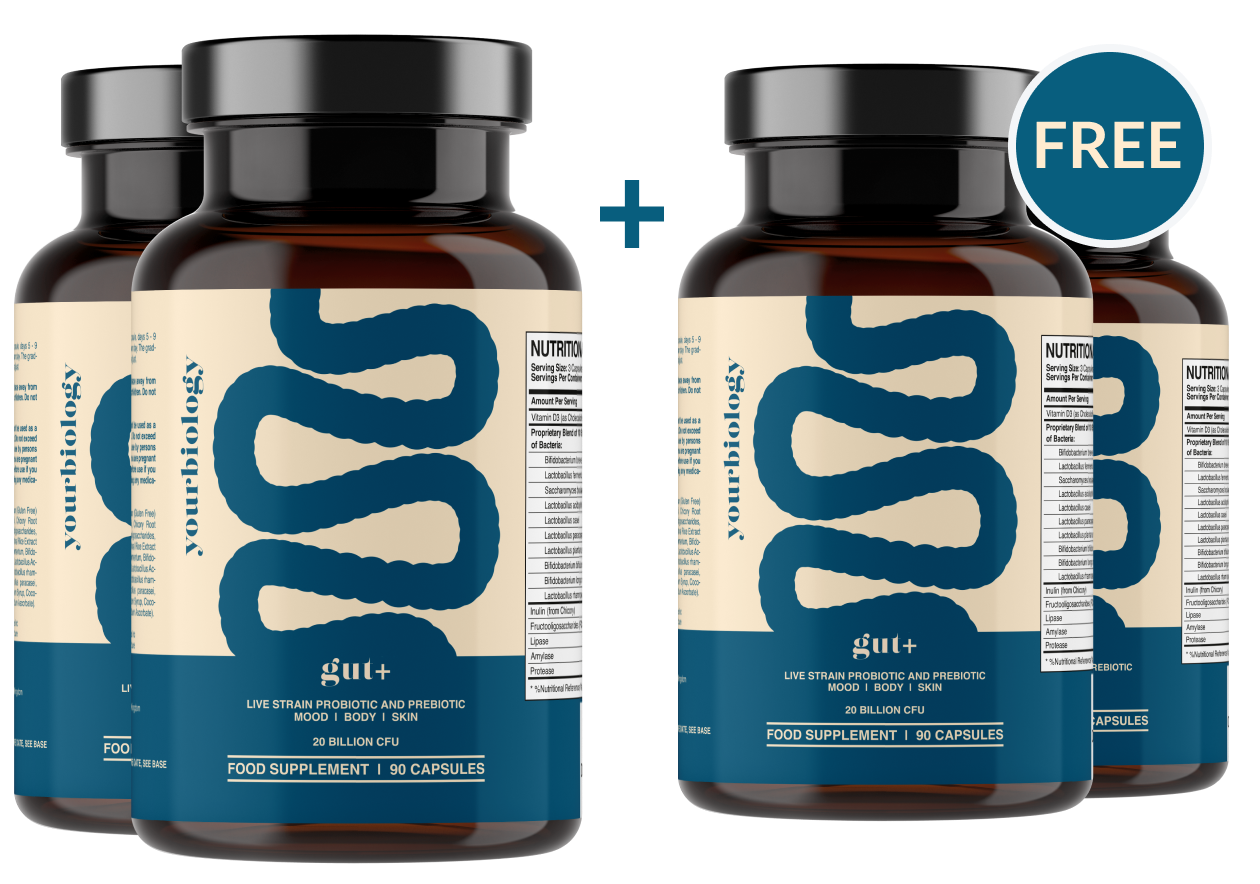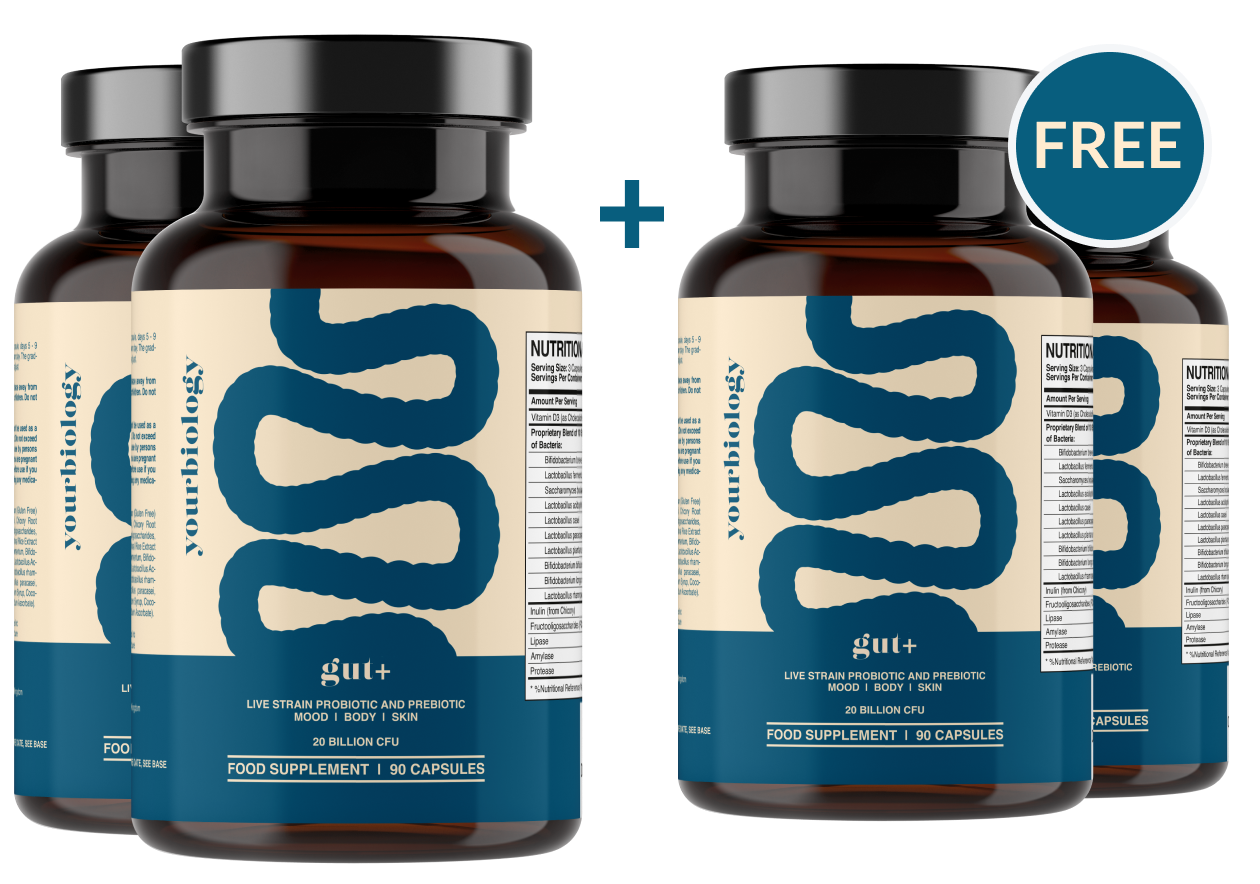 Save
£99.98
Usually

£199.96

Today
BIGGEST SAVINGS
3 month supply
+ 3 months for FREE!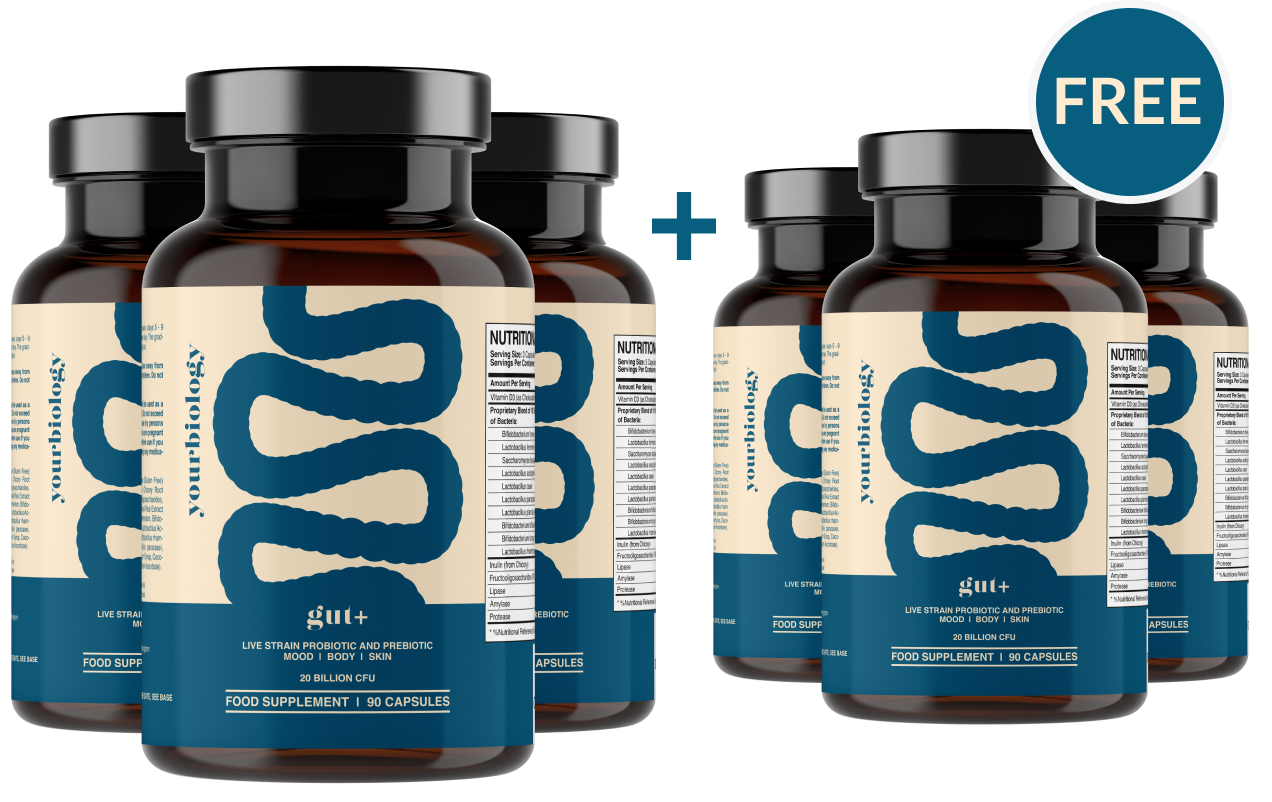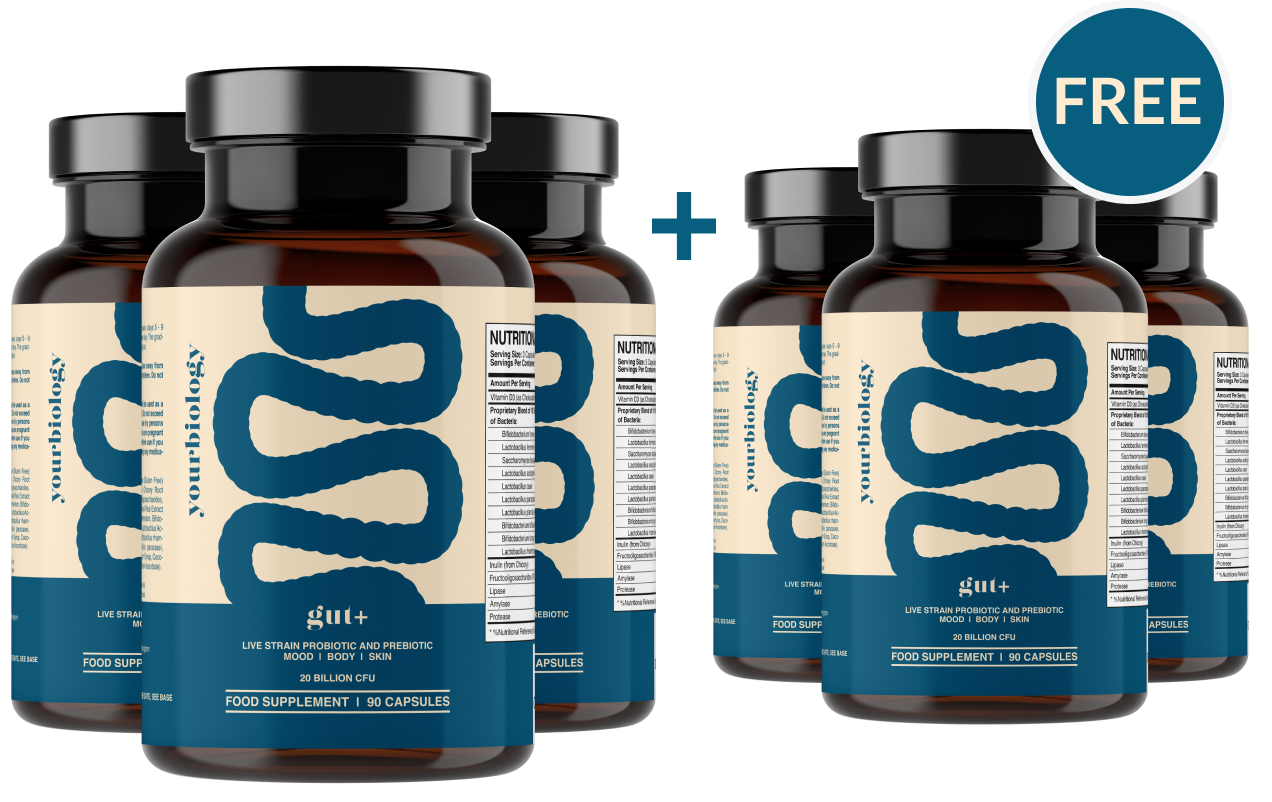 Save
£149.97
Usually

£299.94

Today
order gut

+

today and receive two health

-

boosting e

-

guides for free!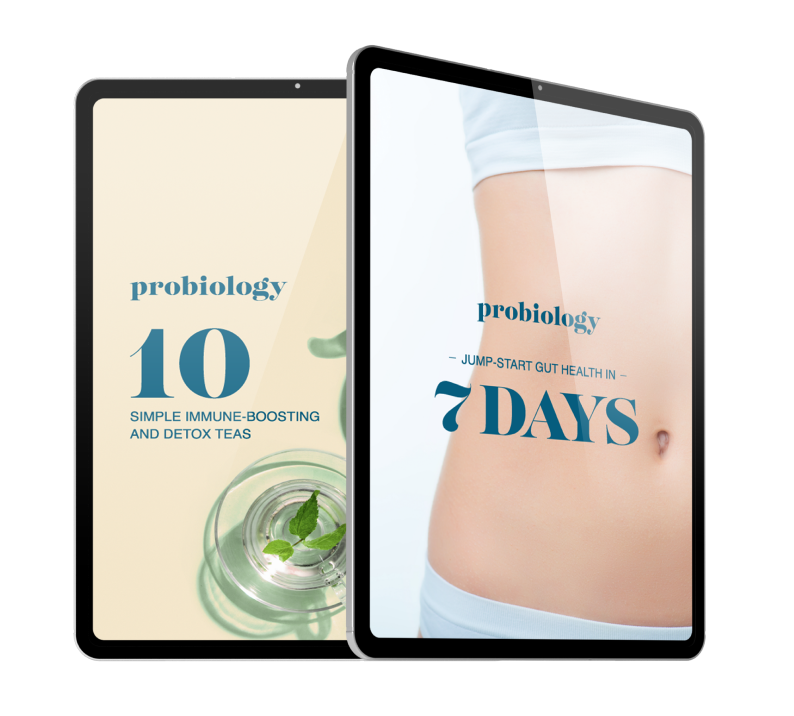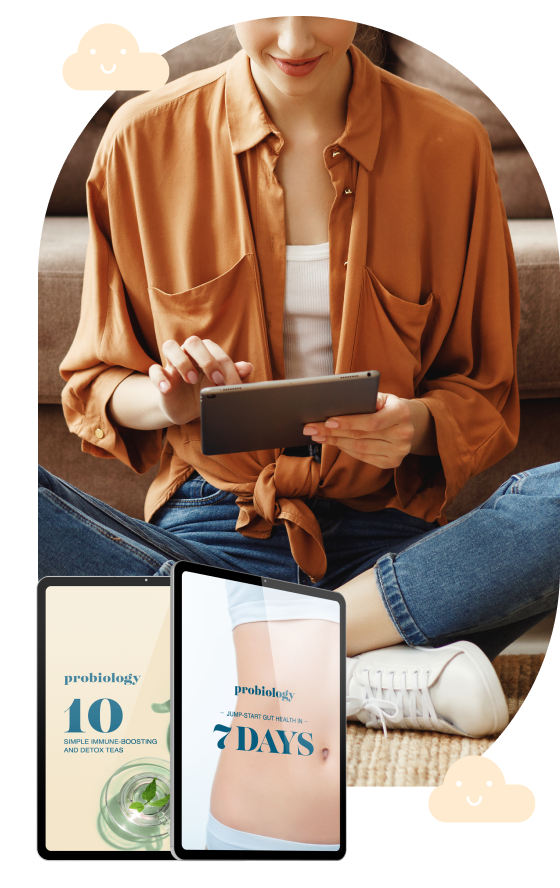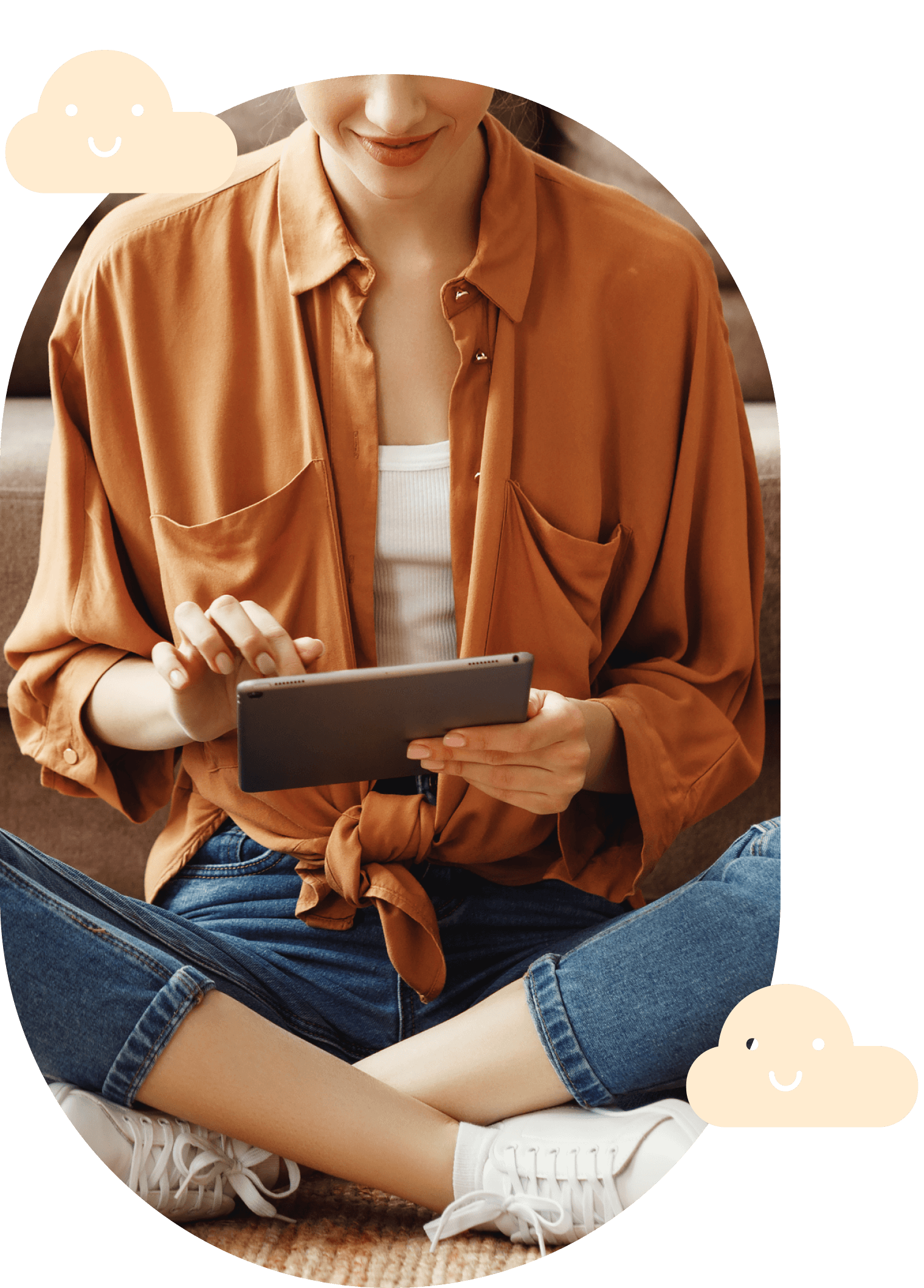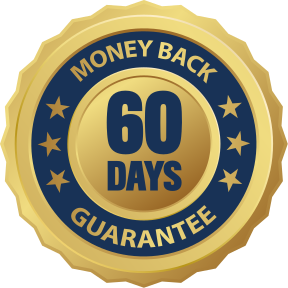 don't worry
You're 100% covered
Remember, there's zero risk to you when you order any gut+ YourBiology packages today.
If you don't have a positive experience with our product — for any reason —  we'll return your money with zero hassle.
We know the likelihood of this happening is very low, and this is why we can make such a strong guarantee. So if you're not happy, then we're not happy and we'll do whatever it takes to make it right.
Frequently Asked Questions
What makes gut+ better than other gut health formulas?

Many supplement companies have a tendency to assemble a mishmash of mediocre, subpar strains that fall short in providing genuine gut support.

It's this very challenge that inspired us to create an impressively robust gut health blend, meticulously fashioned for the specific needs of women.

Our elite women's formula includes:

10 strains of benevolent gut bacteria, delivering 20 billion CFUs of health-promoting flora
An extra dose of Vitamin D3 and a trio of digestive enzymes to elevate your mood and ensure unshakeable gut health
Vegetarian capsules, even mightier than gelatin, crafted to survive the adventurous journey to the small intestines!
Prebiotics to gently feed and care for the 20 million friendly flora after its thrilling voyage to your small intestine

Our formula doesn't stop at being great; it's also vegan friendly, gluten-free, soy-free, and doesn't require refrigeration.
Which gut+ package is right for me?

Customers looking for the best possible experience often secure the 3 and 5 bottle packages of gut+.

There's no added risk to you by ordering more today. You are still covered by our 100%, 60-day money-back guarantee, which you won't find anywhere else. 

Additionally, when you order today while on this page, you can guarantee you'll receive your order before we run out of stock!
Will this formula give me gas?

No. gut+ from YourBiology was designed to release its good gut bacteria once it has arrived in your small intestine, rather than getting dissolved in your stomach, which has been known to cause stomach upset, including gas. 
Does this need to be refrigerated?

No. gut+ from YourBiology is completely shelf-stable and does not require refrigeration. This makes it convenient for you to toss the bottle in your purse, gym bag, or keep one at the office.
Does this contain live strains of bacteria?

Yes! Each capsule delivers 9 clinically-proven strains of friendly bacteria and 1 strain of friendly yeast.
How can I tell if the bacteria strains are alive or not?

Try us for yourself and see! But if you want to really be sure, here's what you can do:

Break open one capsule of gut+ and pour it into a bowl. Add about 1⁄4 cup of whole milk to the bowl, give it a stir, and wait 24 hours. If the milk has curdled, then you know you have a living gut bacteria!
Yes! gut+ is made using only clinically-backed, live strains of friendly gut flora that are natural, non-GMO, gluten-free, and is entirely safe, with no known side effects. 

Additionally, our formula is manufactured in the UK in accordance with CGMP standards. Our formula must also pass a series of tests to ensure each bottle that leaves the facility contains live strains, or we throw it out. 

So you can be safe knowing every dose you take is packed with real, live cultures with 20 billion CFUs ready to go to work on your gut.

We recommend consulting with your professional health physician before starting any health regimen.
As a food supplement, take three (3) capsules per day. That's it! This small task takes just a moment, but it can have a profound effect on how you experience your day-to-day life.
What if I'm not satisfied with my results while taking gut+?

We always recommend securing the 3 or 5 bottle package of gut+ so you can give it a fair chance.

With that said, if you are unhappy with gut+ for any reason, you may return your order within 60 days of purchase for a full refund.
Is my credit card information safe?

Yes! We process all of our orders through a safe, encryption payment processing system. We do not have access to your credit card information, nor do we have the ability to store your credit card information.
After I place my order, how soon will I receive my package?

If you live in the United Kingdom, your order should arrive within 2-5 working days — in the rest of the world expect 5-15 working days.
Trusted Scientific Sources
1 Strandwitz P. Neurotransmitter modulation by the gut microbiota. Brain Res. 2018;1693: 128–133.
2 Oliphant K, Allen-Vercoe E. Macronutrient metabolism by the human gut microbiome: major fermentation by-products and their impact on host health. Microbiome. 2019;7: 91.
3 Ghaffari P, Shoaie S, Nielsen LK. Irritable bowel syndrome and microbiome; Switching from conventional diagnosis and therapies to personalized interventions. J Transl Med. 2022;20: 173.
4 Hair M, Sharpe J. Fast Facts About The Human Microbiome. The Center for Ecogenetics and Environmental Health, University of Washington. 2014.
5 Wiertsema SP, van Bergenhenegouwen J, Garssen J, Knippels LMJ. The Interplay between the Gut Microbiome and the Immune System in the Context of Infectious Diseases throughout Life and the Role of Nutrition in Optimizing Treatment Strategies. Nutrients. 2021;13. doi:10.3390/nu13030886
6 Mahmud MR, Akter S, Tamanna SK, Mazumder L, Esti IZ, Banerjee S, et al. Impact of gut microbiome on skin health: gut-skin axis observed through the lenses of therapeutics and skin diseases. Gut Microbes. 2022;14: 2096995.